Title
Meet The Burnside Partnership, Small Apprenticeship Employer of the Year at the Oxfordshire Apprenticeship Awards
The Burnside Partnership is a solicitors practice based close to the village of Combe in West Oxfordshire. They provide legal services to private individuals, specialising in wills, family trust, probate and inheritance tax work. They are seen by many as the modern version of the 'family solicitor', offering ongoing support and assistance, often working with different generations of the same family, although they also offer one-off advice.
The firm employed their first Apprentice, Chloe, around six weeks after opening for business in 2015 and have gone on to employ three more Apprentices. Apprentices at The Burnside Partnership undertake Level 3 Paralegal Apprenticeships based on the CILEx Law School Certificate in Law and Practice. The Apprenticeship offers progression to the CILEx professional qualification, Chartered Legal Executive Apprenticeship or Solicitor Apprenticeship.
Chloe was named Advanced Apprentice of the Year and Overall Apprentice of the Year at the inaugural Oxfordshire Apprenticeship Awards in 2017. She subsequently became an Apprenticeship Ambassador with OxLEP and progressed on to the Chartered Legal Executive Apprenticeship.
The firm are extremely supportive of their Apprentices and encourage them to become ambassadors, promoting Apprenticeships as an alternative pathway into a law career with young people across Oxfordshire.
The Burnside Partnership was chosen as winners of the Award by sponsor and last year's winner Popham Hairdressing, who were extremely impressed by their approach and commitment to Apprenticeships.
Partner Fiona Wheeler said: "Our Apprentices are absolutely central to our current business and our future plans. We are very lucky to have such conscientious, committed and motivated young people working with us, and they have very bright futures indeed. We are also very grateful that the rest of our team make such efforts to support our Apprentices, and in particular to our Practice Director Richard Burnside who oversees their training."
"We are so pleased to have been recognised in this way, particularly with such very strong competition. We hope to use the award and the publicity surrounding it to encourage more professional services firms to consider offering Apprenticeships."
Apprentices Amelia Hermon and Olivia Credland said: "The Burnside Partnership offers an inclusive, welcoming atmosphere, the likes of which are rare. The partners truly care about the staff, ensuring that everyone's wellbeing, as well as their professional development, is maintained and supported. They provide us with an environment that encourages learning and allows us to try various types of work with the support of a fee earner."
"As Apprentices we have been challenged and introduced to novel legal problems and ideas, as well as being encouraged to consistently expand our base of knowledge, skills and abilities. Due to the demanding work pace, challengingly high volume of work, combined with an unsurpassed level of support, we feel we have progressed further in our personal and professional lives in this past year than ever before."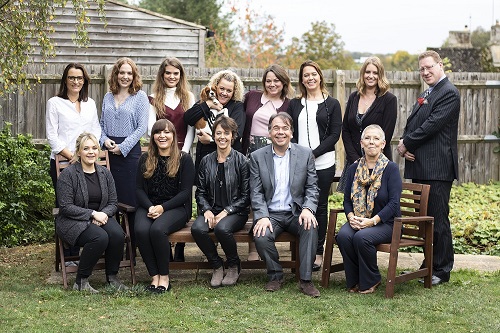 See our article for details of all the winning and highly commended entrants.