Title
Make an Apprenticeship your plan A!
As students across the county collect their A Level results today, our Apprenticeship Ambassadors want to ensure that young people and their families have all the facts about Apprenticeships at their fingertips as they make that all important decision about what's next for their career.
Whether you're collecting your A Level results this summer, or a parent wanting to advise their child on their next step, you may asking be yourself whether an Apprenticeship could be the right choice and looking for answers to some of the questions that the Apprenticeship Ambassadors have addressed below.
Is there much choice of Apprenticeships?
There are over 300 types of Apprenticeships available, covering more than 1500 job roles and that's increasing all the time. This week, there are over 300 Apprenticeship vacancies being advertised in Oxfordshire, offering a fantastic amount of choice to local young people.
There are also a growing number of Apprenticeships in career pathways traditionally associated with the university route, such as law.
Cyra Sula-Minns is a Legal Services Apprentice with boutique private client law firm The Burnside Partnership in Combe. She says: "My Apprenticeship will give me the tools and the qualifications to be able to become a solicitor and to be able to take my career further. I am also learning the tools that it takes to become a good solicitor that you can't get from a textbook."
Thames Valley Police announced in May this year that Apprenticeships will be introduced for new constables serving in Oxfordshire next year and new Apprenticeships are also under development in nursing, teaching and social work, among others.
Is an Apprenticeship a viable alternative to going to university?
Tom Gascoyne, Marketing Apprentice at The Henley College, says: "I thought university was the path for me and achieved a place at The University of Winchester to study a BA Hons in Event Management. I decided to defer my place and take a gap year as I wasn't 100% sure due to the costs of university. On my gap year I started researching Apprenticeships and realised I can get to where I want to be with an Apprenticeship, gaining valuable industry experience as well as a qualification."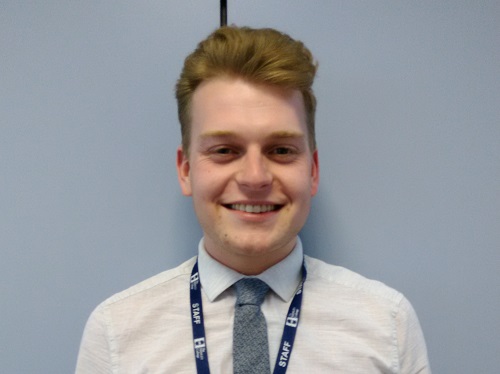 Jess Le Jeune is working towards a Higher Apprenticeship in Business Innovation and Growth at global market research company Nielsen, based in Headington. Jess says: "For me, the whole purpose of going to university would be to set yourself up to get a job by the end of it. However, with the Apprenticeship route I knew I would be able to fast-track this process and start my career early which really excited and drove me."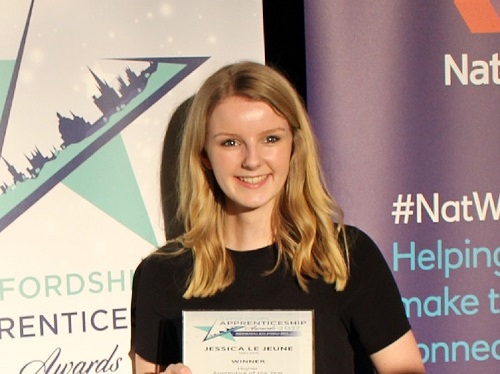 The introduction of Degree Apprenticeships means that you can now gain both an Apprenticeship and a degree, with the tuition costs being shared between the employer and the government. Oxfordshire Business Awards 'Apprenticeship of the Year' Award winner Nielsen are introducing their first Degree Apprenticeship this September, in Chartered Management.
Will employers view me differently to a graduate?
Cyra says: "Because so many people are getting law degrees, it does mean that it's quite hard to then get a job in a law firm without any experience. There are so many people that have such high qualifications, that they don't want you unless you have experience. They can afford to be that picky because there are so many people applying. An Apprenticeship gave me the chance to get that experience."
Aren't Apprenticeships just a Plan B?
It's a common misconception that Apprenticeships are for people who didn't do as well as they had hoped in their exams.
Emily Rose started an Analytical Chemistry Apprenticeship at Green Biologics Ltd in September 2016. She achieved three A*s at A Level in Maths, Biology and Chemistry, so could have gone to university, but felt that it wasn't right for her. "I decided university wasn't for me but I still wanted to learn." says Emily. "I found this Apprenticeship which was absolutely perfect for me. It suits my interests in chemistry and after looking into the company I found out it produces products that are alternatives to petroleum, which is an issue I am passionate about. Although I have not been an Apprentice for long, I have gained an awful lot of skills. I can use equipment which our student interns have not come across at university."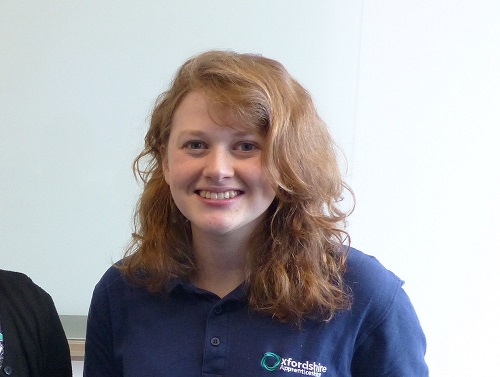 Why not make an Apprenticeship your Plan A like Cyra, Tom, Jess and Emily?