Title
Leona Weston
Leona Weston is a Public Relations & Communications Apprentice with Oxfordshire Local Enterprise Partnership (OxLEP). She is working towards a Higher Apprenticeship (Level 4). Leona attended Wheatley Park School.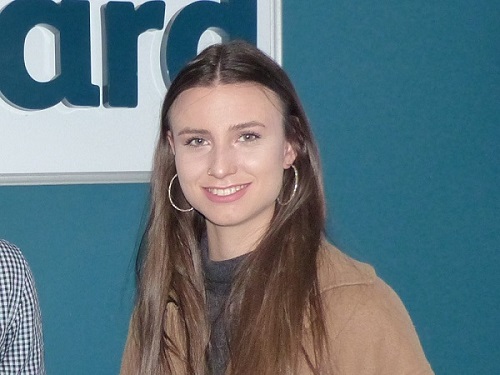 Why did you choose to do an Apprenticeship?
I went to university initially but the course didn't seem particularly applicable. It was expensive and just wasn't right for me personally. I had always thought of doing an Apprenticeship but school directed me to uni.
I want to earn money rather than spend it, environment and opportunities, real life experience, wanted to get the word out on Apprenticeships and still get qualifications.
How did you find out about your Apprenticeship?
Oxfordshire Apprenticeships and the National Apprenticeship Service websites.
What have you gained from your Apprenticeship?
Experience in a professional environment doing something more applicable to what I want to do (social media experience)
Making contacts – networking
Wage
On the job training
Qualifications!
What do you plan to do next?
Look for similar roles in Public Relations and potentially complete qualifications to allow me to move higher.
How will your Apprenticeship help you achieve this?
Level 4 qualification, equivalent to a Foundation Degree
Real life experience
Contacts
What advice would you give a young person who might be thinking about an Apprenticeship?
Look further into Apprenticeships – school will automatically lead you to uni
Look at all the different roles
Don't be influenced by other people
What's your top tip?
Do what is right for you personally.
How do you feel about becoming an Apprenticeship Ambassador?
Excited! This is an area I am really passionate about.